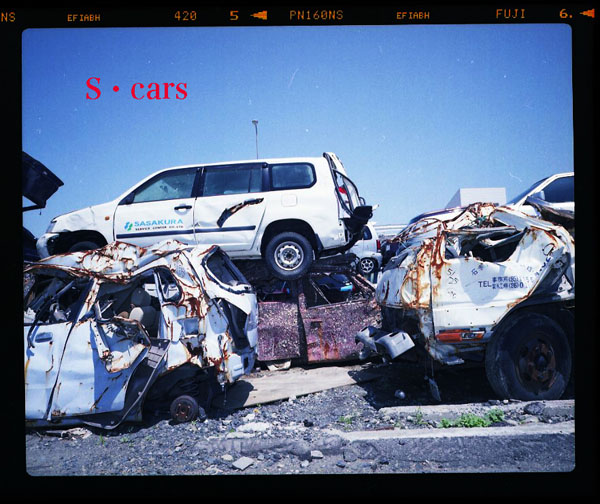 そんな訳で、先週石巻へ行きました。
そこで出会ったんです。震災のダメージを感じる映像はたくさん見ました。
車のずたずたになった姿に改めて震災の凄まじさを感じ、僕にとってはそれがリアルでした。これをもう一度撮りに行きます。4×5カメラにします。購入します。リンホフです。借金です。
I went to Ishinomaki last week.
I looked at many frightful images by which it was hit by the earthquake disaster until now in Ishinomaki.
However, I felt the frightfulness of the earthquake disaster anew, seeing the car which got damaged in drops.
To me, that was very realistic.
I am going to visit and take photos Ishinomaki once again.
I want to use the camera of 4x5 formats.
I must buy a new camera.
Linhof!
I will get into debt.
| - | - | - | - |